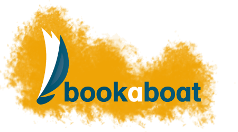 OFFLINE hajó: a foglaláshoz a bérbeadó visszaigazolása szükséges (1 munkanap)!

ONLINE hajó: 2 perc alatt lefoglalható!
Tartalom
Guarantee, services
bookaboat – Book a boat here or sign up for best weekly offers
...or why to use bookaboat for booking a boat or register for sailing course?
Renting a sailboat or motor yacht you can do at many places why would you do here? Good question! We believe that our service is worth to check, browse our site, browse the widest selection in Hungary and check our below arguments:
BEST PRICE – GUARANTEED: we aim to provide with best prices via offering an efficient online booking. We want to turn the cost saving behind fully online marketing, searching and booking to a price advantage for you. And we guarantee it! AIn case you book with us and you get a better offer in 5 days you'll recieve back the difference (naturally the only exception is if the "last minute" period just starts during that 5 days).
Several boats - easy to search: we aim to provide more and more boats of our partners for your choice so you donát need to hunt the opportunities from the internet and compare offers of different formats nor wait for the answers of each lessor. If you want to sail or motorboat or cruise on Balaton, Danube or Theis (Tisza) we aim for the most complete selection.
Quick, ONLINE – up-to-date prices and free slots: both the rental fees and the availability of our offered boats are available for you 7/24 there you can book anytime without finding the right time for telephone calls or waiting for email answers. You can browse among the boats anywhere anytime, as well you can share the selected boat with your friends via sending the link. In case of ONLINE boat you can even book in 2 minutes while OFFLINE boat must be confirmed by lessor for final booking.
Promotions, "last minute": you can get first hand notice about promotions of our partners and you can book last minute for the best price. Register and sign-up for our weekly offers or follow-us on facebook or twitter not to loose on the best offers.
In case you convinced you can book a boat or sign up for weekly offers or don't forget to come back at a later time.
Have a fair wind!